Piwik Open Source Web Analytics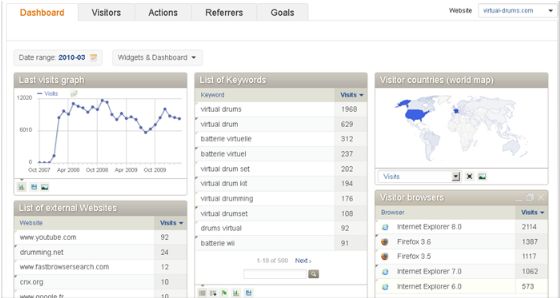 Piwik is downloadable, Free/Libre (GPLv3 licensed) real time web analytics software. It provides you with detailed reports on your website visitors; the search engines and keywords they used, the language they speak, your popular pages, and much more.

Stories
Piwik 1.8.2 and Piwik 1.8.1, Piwik 1.8 Release: New Features Screenshots Overview!