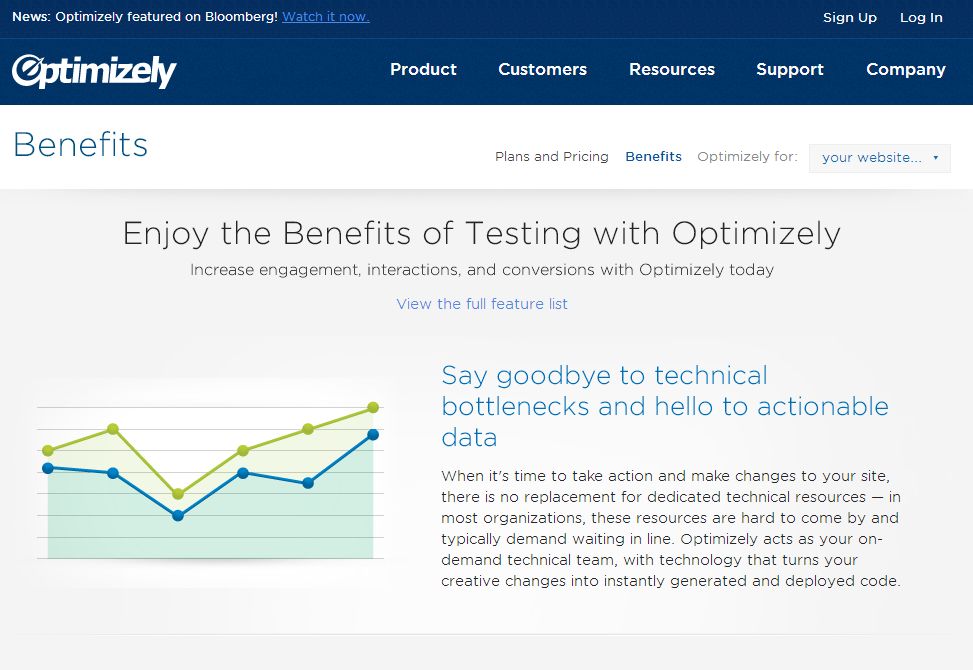 In their own words: Say goodbye to technical bottlenecks and hello to actionable data.
When it's time to take action and make changes to your site, there is no replacement for dedicated technical resources — in most organizations, these resources are hard to come by and typically demand waiting in line. Optimizely acts as your on-demand technical team, with technology that turns your creative changes into instantly generated and deployed code.
Has an API for those times when your test doesn't fit a typical pattern. 
Stories
Changing One Word Nets 65% Increase in CTR for Vitals